Are you looking for a top-of-the-line EV Charger installation in the Phoenix area? You want your home or business to be outfitted with the best EV technology on the market.
At Phoenix Solar Panel Systems, we understand how important it is to have reliable and efficient green energy solutions that fit your lifestyle. With competent and licensed electricians, we can provide you with an easy and fast installation of the highest quality EV charger available.
Get Your EV Charger Installed in Phoenix, AZ 
We can help you get started with an EV charging station installation at your business or home in Phoenix, AZ. With our installation services, you'll be able to take advantage of this clean and renewable energy source.
Don't wait, take control of your environmental impact today with us as your go-to professionals. Contact our experts right away and kickstart the green revolution with a reliable EV Charger installation in Phoenix AZ! Schedule your free consultation now!
100% Satisfaction Guarantee
At Home and Business EV Charger Installation Phoenix AZ, we take customer satisfaction seriously. That's why we offer a 100% satisfaction guarantee with every installation conducted by our team of certified technicians. With decades of combined experience in the electric vehicle charging industry, rest assured that you'll always get the highest quality workmanship available anywhere in Arizona.
Benefits of an EV Charger Installation
Plugging in your electric vehicle at home is easy to do, and it's just like charging your cell phone at night. You can take advantage of your sleep time and avoid having to wait 45 minutes (or more) for vehicle charging during the day. Plugging in your vehicle at your business is just as easy, and also takes advantage of the time you are working. Your customers and employees will also appreciate being able to charge their electric vehicles while at your business.
Public electric charging stations are more expensive than home and business EV chargers. Businesses factor their operating costs and profit margin into their charging stations, and you have to pay for all of this when you don't own the charger.
Also, utilities like Salt River Project (SRP) have a special plan that gives very low rates between 11pm and 5am. You can utilize these EV rate plans with your own EV charger to save even more money. It's easy to program your Level 2 EV Charger to only draw power during these hours.
Are you concerned about the miles of range your EV has? Do you worry about your electric vehicle running out of power and leaving you stranded on the road?
With a home or business EV charger installation, you never have to worry ever again. Your vehicle will always be charged for your day's driving whether you are charging at home or at your work. You also don't have to take valuable time out of your day to find a charging station and wait.
You can also rely on your solar energy or utility rates to stay stable and low. We all know that gas prices can fluctuate wildly and cost a fortune. Your solar electricity rates will never go up, and utility rates only go up slightly once per year or less.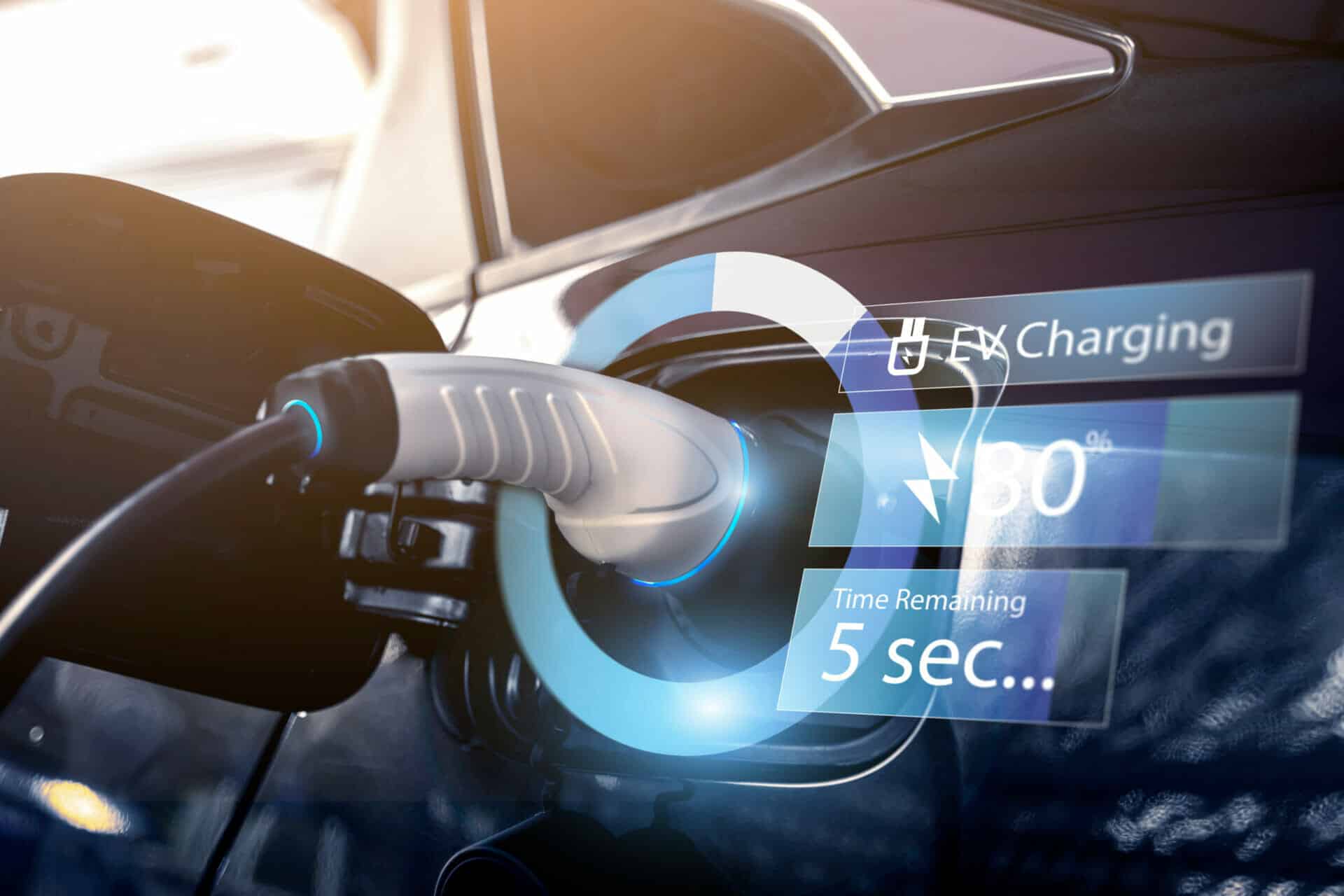 Using the Level 3 superchargers in public degrade your vehicle battery faster than the slower Level 2 chargers we install. To protect the batteries, Tesla has actually programmed their vehicles to slow charging speeds if they are supercharged too often. Predominantly using your home or business charger, and supercharging sparingly, will extend your battery life.
Owners of multifamily buildings and commercial properties will lose tenants if they don't have on-site EV chargers available. EV charging stations are starting to be expected amenities like high speed internet. Those with electric vehicles or very unlikely to rent residential or commercial property that lack EV chargers. On the other hand, EV owners are specifically looking for properties that have modern updates like EV chargers.
One study found that homes with a Level 2 EV charger installed sold for 13% more than homes without. The housing market is moving towards younger buyers, and many of them expect electric car charging to be available.
Cost of Installing EV Charger
Customers can take advantage of the Federal EV charger tax credit of 30% of the total equipment and installation costs. Residential installations have a maximum tax credit of $1,000 and commercial projects have a maximum of $100,000.
A Level 2 charger at home may require an upgrade to your home's electrical panel. Our experts will determine whether that is necessary for you.
Here are the average costs of installing EV chargers:
Level 1 Charging Station: From $1,000 to $1,700
Level 2 Charging Station: From $1,200 to $2,000
Level 3 Supercharging Station: From $20,000 to $50,000
Don't delay, begin installation of your eV charger today! Let our team of certified electricians professionally handle the job and save you both time and money. Contact us now to get a free consultation and schedule an installation today – you won't regret it!

EV Charger Installation Quotes in Arizona
100% Satisfaction Guaranteed
At Phoenix Solar Panel Systems, we strive to ensure that every customer is satisfied with their chargers. That's why we offer a 100% satisfaction guarantee for all of our installation services. We never leave a job until you are completely happy with the work and results! 
Get a free EV Charger Installation Quote anywhere in Arizona and the Phoenix Valley by giving Phoenix Solar Panel Systems LLC a call today at (602) 753-0560 or by filling out our contact form.
We offer our EV Charger Installation in cities throughout Arizona:
Phoenix – Tucson – Mesa – Chandler – Gilbert – Glendale – Scottsdale – Peoria – Tempe – Surprise – San Tan Valley – Goodyear – Buckeye – Yuma – Avondale – Flagstaff – Casas Adobes – Queen Creek – Maricopa – Lake Havasu City – Casa Grande – Marana – Catalina Foothills – Prescott Valley – Oro Valley – Prescott – Sierra Vista – Bullhead City – Apache Junction – Sun City – San Luis – El Mirage – Sahuarita – Kingman – Drexel Heights – Fortuna Foothills – Florence – Sun City West – Fountain Hills – Anthem – Green Valley – Rio Rico – Nogales – Flowing Wells – Payson – Douglas – New River – Fort Mohave – Eloy – Tanque Verde – Sun Lakes – Coolidge – Somerton – Vail – Chino Valley – Verde Village – Paradise Valley – Cottonwood – And Others