25-Year Savings Guarantee™
WE PAY YOU If You Don't Save Money! No Other Solar Company Stands Behind Their Promises Like Us!
When you go solar with Phoenix Solar Panel Systems we guarantee that you will save money or we pay you the difference. Here is how it works:
You decide to install solar on your home with Phoenix Solar Panel Systems.

We provide you with a 25-Year Savings Guarantee Agreement ("Agreement") that is signed by you and Steven Smith, the company owner.

The Agreement contains Savings guarantee numbers after you go solar for Year 1, Year 5, Year 10, Year 15, Year 20, and Year 25.

The Savings are based on the amount of money you paid to the Utility Company in the last 12 months prior to going solar.

 If you save less on your total electricity costs than what we guaranteed after Year 1, Year 5, Year 10, Year 15, Year 20, or Year 25, we pay you the difference between what we said you would save and what you actually saved.

It's that simple!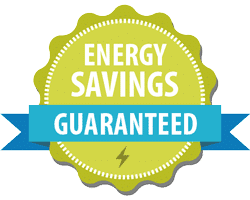 Every other company's quote for installing solar at your home includes an estimate of how much you will save. But other solar company's only give an estimate, NOT A GUARANTEE! 
With the other companies, their solar salesperson often greatly exaggerates and inflates the amount of money the customer will save by going solar. They do this for one reason: To fool the customer into buying an overpriced solar system so they get a large commission check! But these other companies don't offer a guarantee on the savings. With them, it's just empty words coming from a salesperson's mouth. Also, since solar salespeople get to set their own commission without limit, and they get paid more for every extra panel they put on your roof, they will not only lie to you about the savings, but they will give you an oversized system that you don't need and costs you more money! Because these companies don't offer a Savings Guarantee, their salespeople can get away with this without consequences. When it's two years down the road and the customer is LOSING MONEY instead of saving money, the company and salesperson says, "That was just a savings ESTIMATE we gave you, not a guarantee!"
At Phoenix Solar Panel Systems, you don't have to take our word for it that you will save money because WE GUARANTEE IT IN WRITING. In addition, our Exclusive 25-Year Savings Guarantee™ protects you in several ways:
We Never Oversize Your System To Make More Commission.

Oversizing a customer's solar system almost guarantees that the customer will not save money for many years. But with us, you're savings are guaranteed in writing in a legally binding agreement.

At Phoenix Solar Panel Systems, we NEVER oversize solar systems because it is wrong, immoral, underhanded, and dishonest. Even if we did, we would have to pay you money for the next 25 years because we have guaranteed your savings in writing!

We Do A Detailed Analysis On Your Home and Customize Your Post-Solar Plan To Maximize Savings.

Most companies use a one-size-fits-all approach to installing a solar system on a home. They do very little to analyze how the occupants in the home use energy.

What happens is that, after going solar, the customers have no idea which post-solar utility plan they should be in because the other solar company they went with never helped them. So the customers choose the default plan.

The problem with this is that all the utility company's energy plans after going solar involve complicated fees like demand charges, on-peak charges, off-peak charges, and grid fees. The utility companies intentionally make these post-solar plans overly-complicated (and potentially expensive) in order to make more money off solar customers to recoup the amount of money they are losing because the customer is now generating their own energy and not buying it from the utility.

This means that a detailed analysis of how the family uses energy must be done prior to going solar to get them into the correct post-solar plan to maximize savings. Not every post-solar energy plan is the same, and what works for one family will not work for another.

At Phoenix Solar Panel Systems, we have guaranteed your savings, so we ALWAYS go through the process of analyzing your home and energy use, and we ALWAYS put you in the utility plan that is going to maximize your savings! Again, if we didn't do this, we would have to pay you money for the next 25 years!

We Educate You On How To Save the Most Amount of Money.

Most solar companies just tell people that "you put solar on your roof and you save money!" But it's not that simple. Depending on the utility company, other devices like Demand Managers must be installed with the solar system to maximize savings.

As mentioned above, the post-solar utility plans are complex and difficult to understand. That is why we spend time to educate every customer on exactly how solar is going to save them money in their specific home, with their specific utility company, with their specific solar system components. Every home and family is different, so this education is extremely important. How one family saves money with solar won't be the same as how the family next door saves money with solar.

You Get Security and Peace of Mind When You Go Solar.

The biggest reason people choose not to go solar at their home is because they have been with the utility company all their life, and although they know they are paying too much, and their energy rates will always continue to go up, they have some trust for the "devil they know". Some people view Solar as the "devil they don't know", and even though they believe going solar will save them money and is best for the environment, they won't move forward because they don't have 100% trust that they will save money after going solar.

This is exactly why Phoenix Solar Panel Systems created the Exclusive 25-Year Savings Guarantee™ that no other company offers. With your savings guaranteed, our customers have 100% trust and security that they will save money with solar or we will pay them! With the Savings Guarantee, our customers don't have any obstacles between them and saving money with solar.

We Are Honest and Straightforward With You About What Solar Is and What It Isn't.

It's common in the residential solar business for salespeople at other companies to promise the world. They tell you that they are the #1 solar company in Arizona, they use the best panels, the best inverters, and the best batteries. They show you fake 5-star reviews online for their company. They lie and say their company installed all the solar panels on your neighbors' houses. The list of lies they tell is endless. Most of all, they lie about how much money you will save with solar. None of these companies put their money where their mouth is.

At Phoenix Solar Panel Systems we always operate with Honesty, Integrity, and Transparency. We have found that by being honest in this business, we beat the competition because customers are smart, and they can tell a lie from the truth. We don't exaggerate and tell lies. We just give you the straightforward truth about what solar is and what is isn't.

We also put our money where our mouth is. Most people go solar at their home to save money. We don't just tell you that you will save money, WE GUARANTEE IT! No other solar company does this.
We're so confident we can find the right solution for your solar needs we'll come to your home and walk you through all the options at no cost.
Book a Free Home Solar Consultation Now!